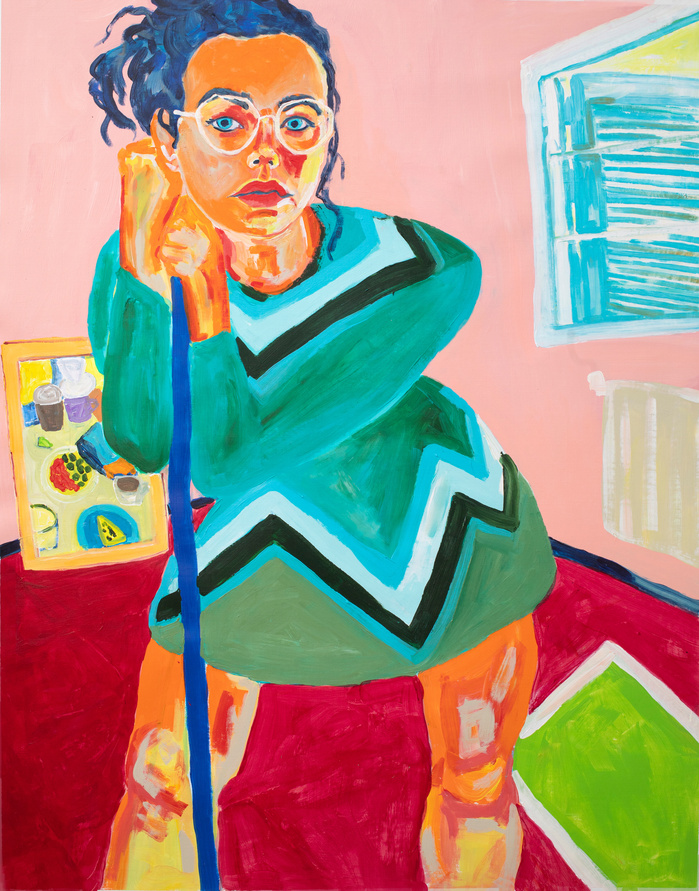 IMITATING EQUILIBRIUM, 2020
Dora Dalila Cheffi's series of self-portraits comments on the layered relationship we have with ourselves and our values in the cacophony of hyper-connectedness. We're living through a time where we are experiencing the degradation of a shared reality, seeing the world through the lens of social media and the internet, while also reflecting on the pseudo-realistic versions of ourselves that we project onto our social circles and the internet-at-large. How can we be self-reflective in a time when we are constantly offering up pieces of ourselves as part of this new way to exist? How can we envision and shape the life that we want, and what is true to ourselves, when we are hardwired for the validation that the internet provides? "Imitating Equilibrium" is a series of twelve self-portraits discussing the results of these anxieties, longings, and reflections.
This series dips into a well of femininity, visiting feelings of loneliness and fragility in what is already a foggy time, and speaks to how human it is to find momentary relief in synthetic iterations of our person at moments when it is hard to face ourselves. Filtered versions of reality shape the thinly veiled surrealist leanings in certain self-portraits, while others depict a more deliberate presentation of augmented reality, citing the high maneira attitude of art-imitating-art by making references to iconic imagery in popular culture through the use of Instagram filters that went viral throughout 2020. Our personal feelings are reflected in our collective feelings, which are mirrored back to us ad nauseum, forming a matrix through which the internet imposes itself on reality.